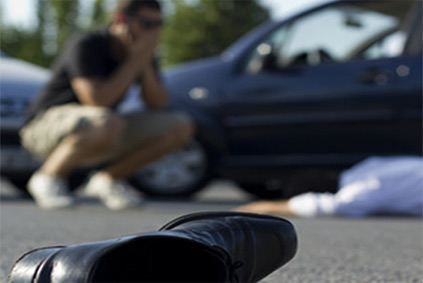 ---
The Learn more about Workers' Compensation Law section highlights some of the main points outlined in our Workers' Compensation Claim Guide. You can download the complete guide here.
Learn more about Personal Injury Claim
We created this information to help you become familiar with how a personal injury case is generally handled, and to tell you how you can help your attorney to obtain justice in your case. Here are some general conditions that ordinarily occur in a personal injury case. Some of these things you may already know, but at the same time, you may not be familiar with all of them.
---
Learn more about Workers' Compensation Law
This content has been prepared by Drew Law Firm, P.C. to provide you with some general information regarding your rights under the Iowa Workers' Compensation Law and to advise as to how you can help your attorney with your workers' compensation case.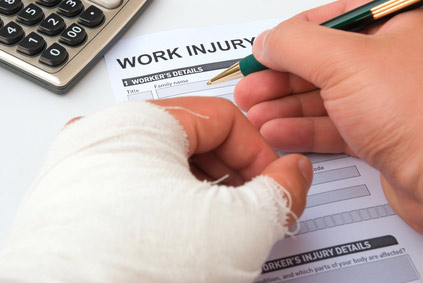 ---
Workers' Compensation Claim Guide
The Learn more about Workers' Compensation Law section highlights some of the main points outlined in our Workers' Compensation Claim Guide. You can download the complete guide here.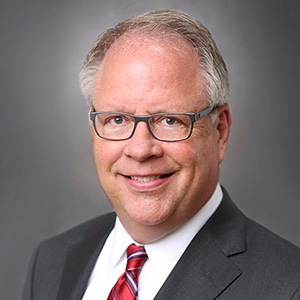 Tom Drew
Attorney
---
Tom was born and raised in Hampton, Iowa and comes from a family of attorneys. Tom's father was a general practice attorney in Hampton, Iowa, for almost 50 years. Tom's older brother, Jim, was Governor Tom Vilsack's first appointment to the District Court bench.
Tom has been married to Julie (Steidl) Drew since 1984. Julie is recently retired from fulltime work as a Chef instructor in the Culinary Arts Department of DMACC. Tom and Julie's son and daughter are graduates of the University of Iowa. Their daughter obtained her Master's Degree from DePaul University while working fulltime, and currently works as a Corporate Trainer for a Retirement Financial Service Company in West Des Moines. Their son obtained his MBA from the University of Iowa while working fulltime, and currently brokers real estate development ground in central Iowa.
When not working, Tom enjoys flying airplanes and is an Airline Transport Rated Pilot and a Certified Instrument Flight Instructor. He currently owns and flies a Beechcraft 58 Baron and a Piper Cherokee 140. Tom also enjoys spending time with his family, traveling, watching independent films and playing his bass guitar.
Education
Drake University Law School


J.D., Law
1985 – 1988

University of Iowa


BBA, Finance
1980 – 1984
Honors & Awards
President

, Iowa Trial Lawyers Association (Iowa Association for Justice) 2005

President

, Iowa Chapter American Board of Trial Advocates (ABOTA 2011)

Chair

, Litigation Section Iowa State Bar Association 2007-2008

President

, American Inns of Court (C. Edwin Moore Chapter) 2004-2005

Fellow

, American College of Trial Lawyers

President

, American Academy of ADR Attorneys (2014)

Appointed by Iowa Supreme Court

to the Civil Justice Reform Task Force Steering Committee 2010

Executive Committee-Iowa Board of Medicine

, service 2007-2012

Fellow

, Iowa Academy of Trial Lawyers

Elected to Judicial Nominating Commission 5C:

2022- Present
Why should you contact Drew Law Firm?
If you have been injured in an accident at work or by the fault of another person or company, let Drew Law Firm take care of it for you. Attorney Tom L. Drew has practiced primarily in personal injury and workers' compensation. Tom has represented clients who have suffered from catastrophic injury, construction accidents, motor vehicle accidents, premises liability, trucking accidents, wrongful death, and motorcycle accident claims, for over 35 years.
He has been lead trial counsel in personal injury cases throughout the state. Tom has handled cases against most major insurance defense firms in Iowa. Tom L. Drew is respected by his peers and has obtained an AV (the highest) rating as published in Martindale-Hubbell™. He also served as President of the C. Edwin Moore chapter of the American Inns of Court, in 2005, which is comprised of members of the bench and bar.
Office Dogs
We love our dogs at the Drew Law Firm! Here are our dogs past and present.

Two prior office dogs have gone to the big kennel in the sky:
Minnie (Kind of a Benji Mix ARL) was our first office dog back before we knew how it worked. We refer to Minnie as the most loved, worst dog ever. Verdell (Dachshund and Beagle mix ARL) always liked what he liked and didn't bother that much with others. He might let you pat him on the head, but don't think it is going to get you anything.

Current Office Dogs:
Paco (Blue Chihuahua) is very territorial and loves Barb, but doesn't do that well around others. He has arthritis now and yelps quite a bit for no apparent reason. He has bought himself a ticket home for the most part. Stanley (Golden Doodle ARL) comes to office every day and generally stays upstairs. If you pet him you have a friend for life. Not a mean bone in his body. He is a human in a dog suit.
Fire Station Memorabilia
The Firehouse was built in 1901 and closed by the city in 1976. Old No. 12 started out with horse-drawn wagons; the station is reputed to have served as the home to two popular horses in the region, both named Jack, who were known for their speed. The horses were stabled in the rear of the building. Two or three Firemen were stationed in No. 12 at any given time. The original fire pole and stained glass window are currently on display.
---
Contact Us
We offer a free consultation. If you have questions or concerns regarding your workers' compensation or personal injury case, please call our office, or contact us by using this simple form. We will respond within 24 hours.
The Office
---
---
Business Hours
Monday - Friday 8am to 5pm
Saturday - by Appointment
Sunday - Closed